Sport England Community Asset Fund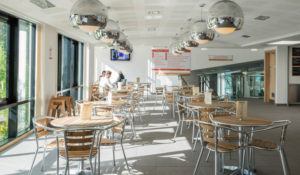 With the Community Asset Fund, Sport England are looking to improve and protect existing sports facilities that support the needs of the local community.  Sport England are also keen to reach organisations who haven't accessed their funding before and invest in new and different places that meet the needs of the local community. An important aim of this fund is to make financially sustainable venues that won't always be reliant on grant funding.
Size of Grant?
Funding for projects ranges from £1000 to £150,000
Small scale grants (£1000-£15,000)  – These will address emergency works due to something like storm or flood damage, or something totally unexpected that is stopping people from being able to stay active right now.
Medium scale grants (£15,000-£50,000) – These will address more substantial changes. This might be an upgrade to an existing facility or developing a new space in the community.
What is funding avaliable for?
Sport England want to hear from lots of organisations including those who are:
Looking to take over an underused facility or one under threat from closure
Wanting to expand or improve the sporting experience you offer your customers
Responding to an emergency or unexpected event that is stopping people being active i.e. flood damage
You have a great idea for a project using a building or open space that is clearly needed in the local community.
Who can apply?
Sport England want to work with sports clubs and community groups that really respond to the people in their local community.
There are no deadlines for this fund. The initial application is quick and simple. You will not be asked to provide supporting information until Sport England have made an in-principle decision after your initial application has been assessed.